For the past 18 months, we have had a big financial shake-up, and since then we have been coasting along with no real financial plans. We still are living on one income so things are usually a stretch, but we have a budget and a 'pots' system which really does help keep things in check. We vowed never to have any more debt but when our car broke in 2018 we had no finances to replace it, so we took out a 5-year car loan and used the excuse 'everybody else does'. It did highlight a huge hole in our budget, we always planned for maintenance/tax/fuel but we didn't have any contingency for replacing the car.
A bigger mortgage and new debt.
Then last year Mr T swapped jobs, increased his salary and 5 months later we moved house, almost doubling our mortgage. Our new house isn't perfect, but it's our castle and we are very lucky. It has the extra space we needed for four growing children.  Having a bigger house has increased quite a few costs, it costs a LOT more to heat, the council tax is more expensive and because the house is older and bigger, repairs are more expensive. It's not quite our style and is livable, but it will need decorating, rewiring, plastering a new kitchen & 2 new bathrooms within 10 years.
We took out a credit card a few years ago to improve our credit rating, and it definitely helped. It's a high APR, but the idea was to pay back in full each month. Over the last few months, we haven't quite cleared the balance and so incurred charges.
Each month I have planned to overpay both the loan, and the mortgage, but in reality, it's not happened. It's taken a bit of time to adapt to the new expenses in our new home, then we had a few months of reduced tax credit payments, closely followed by a huge £450 utility bill and then reduced income due to furlough – its no surprise really that our budgets have taken a hit!
A new lightbulb moment.
I think the light bulb moment came in two parts. The first was at the beginning of the pandemic, with job uncertainty and a recession looming, just as we had doubled our mortgage to the very top of our credit limit. It brought back many memories of the past, we bought our first house just before the last recession where we had a rocky patch with redundancies & agency work. We had debt then and were living below the poverty line, neighbours and family helped us with food, and most of our main meals consisted of sausage chips and beans. Although this time Mr Ts job is much more secure, nothing is certain in a recession.
The second lightbulb when I had a brief look at holidays for 2021. We usually camp in Cornwall, which is less than £500 for two weeks, but have decided to sell our tent & trailer in favour of renting statics for the next few years. Camping affects Mr Ts bad back which hasn't healed properly after a spinal operation 5 years ago. Camping holidays with four children holidays arent too relaxing anyway, adding extra back pain into the mix isn't a good idea!
I decided to look at all-inclusive holidays abroad and was absolutely shocked by the cost. Maybe I was looking in the wrong place but the costs were circa £5000 for our family of six. That's truly eyewatering, and although I really want to let the children see the world, I cant see how we would ever justify (or afford) to spend so much money on a weeks holiday. An annual holiday of that scale would need at least £417 per month saving, and if I was saving £417 per month I am not sure I would want to blow it on a weeks holiday.
After my quick search, I swear I went through the 5 stages of grief;
Denial – We probably could afford that if we didn't eat for a year and used the food budget?
Guilt – I feel so bad, I really wish the children could experience that.
Anger – How on earth does everyone else afford that! (Uhm, Hannah, they don't)
Depression – Ah well, why do I bother?
Then – Acceptance and hope
This is me today. Instead of focusing on the negatives, its much better to be grateful for the things we do have, like health, a beautifully imperfect house, that is warm and dry, and enough food on our table. What we needed was an action plan to pay off the debt, and new budget with a contingency for things like house repairs and replacement cars, and to be realistic about holidays, which are a luxury! And then a plan to save towards mortgage freedom and financial independence.
5 thriftyish things.
And so, I'm back on track. And these are some of the things we have been up to recently.
A potato harvest & homegrown food
In January I was handed the keys to my very own patch of allotment heaven. Except it was far from heaven and was just a muddy patch of weed-infested mud with a shed. I quickly set to work preparing the ground for the growing year and I am really proud of how it looks now (considering I've been homeschooling four young children since March) We are seeing a reward for all our hard work in the form of harvest too, we have had potatoes, strawberries and raspberries so far, and have endless courgettes on their way.
A new (to me) raincoat
I had a quick look on eBay* for a raincoat. I just wanted something to wear to the allotment, so not anything too fancy. I found one with an awful blurry photograph, but the user stated excellent condition and had really good feedback. It was a bit of a risk but I won a branded raincoat, that arrived true to the description for £2.99, that costed a grand total of £6.09 including postage and packaging. On eBay I try to buy brands I know are usually good quality, it's sometimes worth spending a little more to get something that will stand the test of time. I am really pleased with my buy, and it even hides the lockdown weight gain slightly!
YS shopping
I have got out of the habit of shopping for ys (yellow sticker) reductions, although I usually have a quick look when I am at the supermarket. Then from a conversation with a friend I discovered that certain supermarkets markdown at certain times, which might even vary from store to store so its worth investigating. Our local Tesco is a short walk, so I headed out at their reduction time (around 7 pm) and was happily surprised to walk away with 2 carrier bags with some good reductions. I couldn't see hardly any other people looking, and there were still plenty of options left for others.
Being a one-income family, we are used to shopping on a budget and there are things I don't usually buy, fruit, for example, I always buy bananas and apples, but rarely berries or other fruit as they are more expensive and my children are fussy and unpredictable (like most children!). A tray of pears might disappear within hours or it might still be sat looking very sorry for itself at the end of the week.
One of the benefits of having the allotment is growing lots of expensive fruit such as raspberries and strawberries for pennies. This week our fruit bowl has been full and the girls especially have loved having more choice.
I hate food waste, so I am really happy that not only did I reduce my shopping bill, but I prevented some of the food ending up in the dustbin.
Quidco cashback
With the new financial plans fresh in my mind, I decided to check my other accounts and found over £52 in Quidco* and transferred it straight into my current account to throw at the credit card. You can also transfer this money into vouchers, which over very slightly higher value, which would a brilliant way to save for Christmas, and it only takes a few seconds to check the cashback websites before making a purchase.
Home baking
Our snack food budget has crept up over lockdown (just like my waistline) because we have spent so much time at home. I decided to start doing more batch baking for puddings and snacks – this saves money, I have better control over portion sizes and I know exactly what ingredients I am putting into our food! A firm favourite is the chocolate chip muffins, the recipe is really versatile and because they use oil and only one egg, they are much cheaper than standard muffins.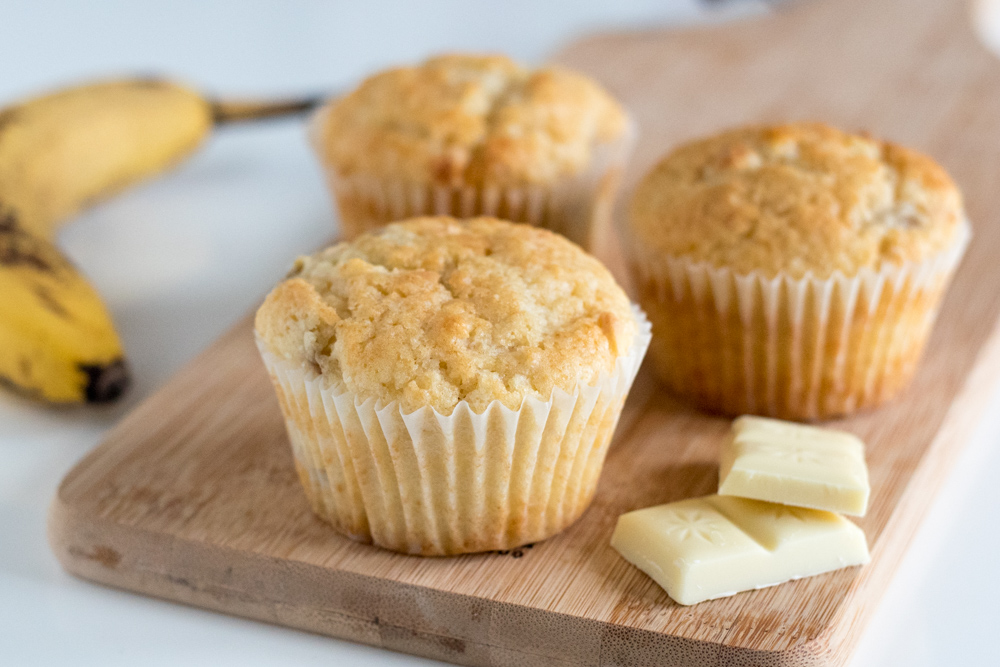 These are strange unpredictable times, and with a recession all but inevitable, and the second wave of covid19 looking possible, I am definitely feeling a little more uneasy and motivated to make positive changes, no matter how small.
Are you celebrating any thrifty wins this week?
I'm linking up with this Cass, Emma and Becky in this week's 'Frugal Friday' linky.