Christmas is becoming more commercialised as the years go on, even elf-on-the-shelf has a full range of accessories including beds, outfits even his own sleigh. The traditional chocolate advent calendar is now available in elaborate designs, and if you have more than one child – these costs add up quickly. It can leave parents feeling like its impossible to keep up.
10 Inexpensive Christmas Traditions That Children Will Love
But Christmas traditions don't have to be expensive to make magical memories. With a bit of creativity, you can make the most magical for little or no cost! The best part about Christmas traditions is that you repeat them each year and add to the memories. They also adapt & change over the years as the children grow, your traditions will grow with them.
Photographs are another brilliant way of keeping memories. Take a photograph each year for each tradition to keep help relive those memories when the children have grown and you are no longer have to climb reluctantly back out of your warm spot in bed to move the elf!
AN ALTERNATIVE ADVENT
It doesn't have to be all about chocolate or a gift, why not try a kindness advent like this one from Mum In The Madhouse? Or one that includes a riddle or a puzzle each day? My favourite so far is this experience advent from Diary of a Frugal Family (It doesn't have to be expensive, Cass has some brilliant frugal ideas  or you could include some of the other ideas below)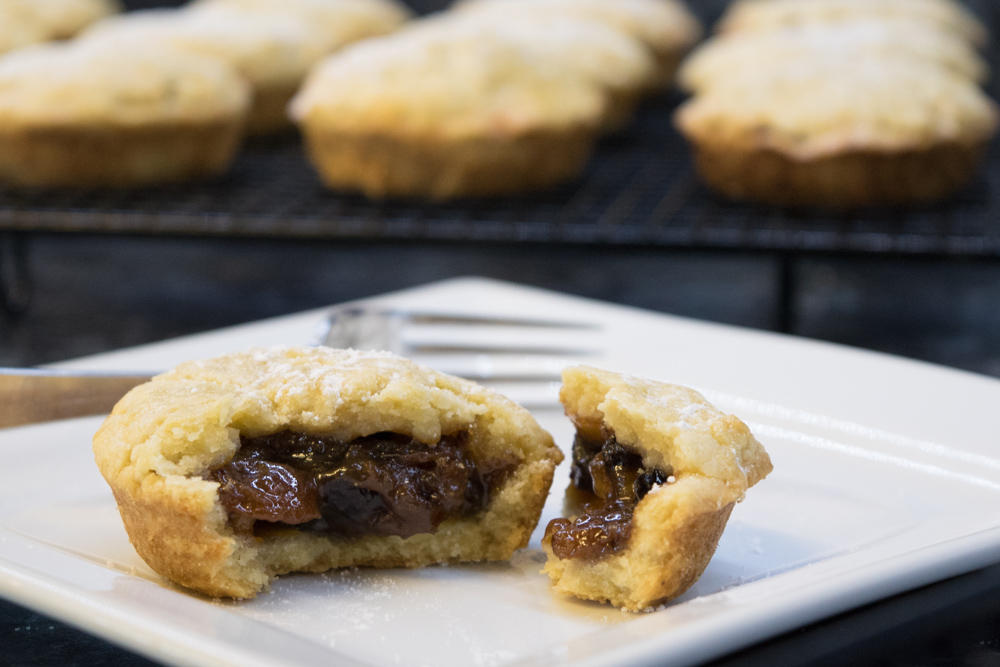 CHRISTMAS BAKING
Set aside an afternoon to bake something festive. You could make mince pies or fudge. Or you could make Christmas cookies and decorate them together. Play Christmas music in the background and dance around the table while the goodies bake!
A CHRISTMAS STORY & SPECIAL HOT CHOCOLATE
Choose your favourite Christmas story and sit around the Christmas tree with a special hot chocolate as you tell the story. To make it extra special, why not invite your children's friends around to listen too?
Marshmallows and cream always make our hot chocolate special – why not look for a new recipe or make a hot chocolate station where the children can put their own drinks.
CHRISTMAS MOVIE NIGHT
Choose your favourite Christmas movie (or two) and sit down to enjoy a night cuddled up together on the sofa. Make it special with a movie snack station with snacks like popcorn & pretzels.
The movie can be one you already own, one from Netflicks or amazon prime for no extra cost!
CHRISTMAS BEDTIME BOOK ADVENT
Read a different Christmas story each night on the run-up to Christmas. These can be from your own collection, or why not exchange books with friends or visit the library for a bit of variety?
CHRISTMAS CRAFTS
Make your own Christmas decorations. Go to the woods to collect twigs, leaves and foliage for a super thrifty and eco-friendly decoration. We have always wanted to make these clay stars from Growing Spaces. Or what about your handmade Christmas cards like these simple and gorgeous ones from Loved by Esther?
LETTER TO SANTA
Help your child write a letter to Santa, and if you send it here by the 8th December you will receive a reply too!
Don't forget to take a photo before you post, so you can look back on the letters in years to come.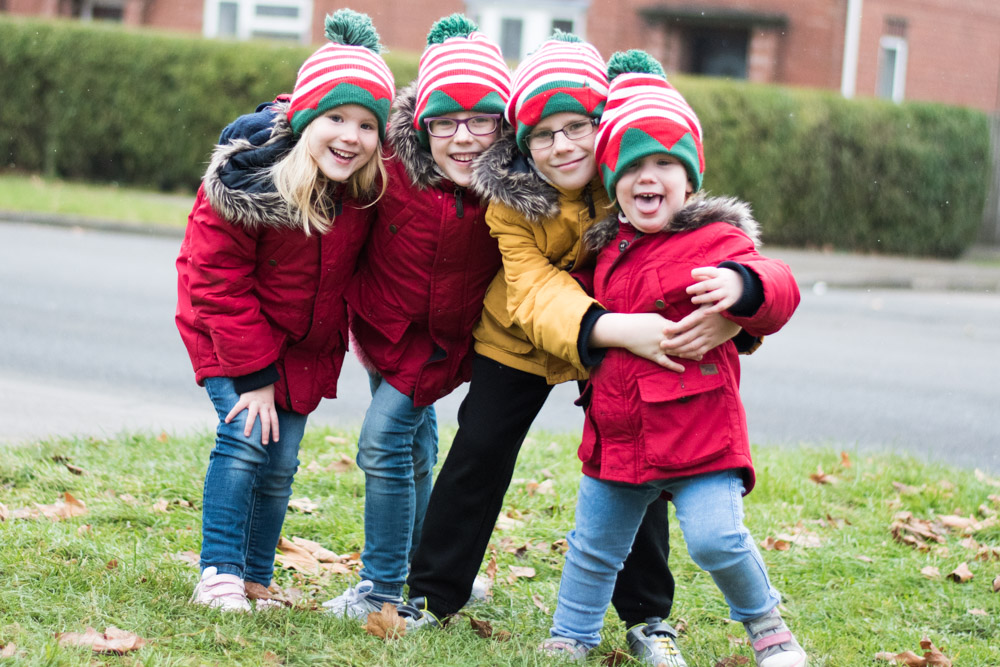 FEED THE REINDEER
Instead of buying a reindeer food, make your own by mixing oats with glitter. Let them mix up a small bowl each and sprinkle outside the doorstep to attract the reindeer.
Don't forget to sweep it up the next day, when the reindeer have eaten it!
SPECIAL DAYS
Make a day of it! Somehow planning a day for something makes it 10 times more special. Plan a day to decorate the house, have a baking day or plan a day to switch on your Christmas lights.
TRACK SANTA ON NORAD
Have fun tracking Santa on Christmas Eve at NORAD Tracks Santa
SPOT THE CHRISTMAS LIGHTS
I remember driving around the streets in the dark as a child, enjoying spotting all the different lights in peoples houses – but from the warmth of the car. You could also visit a town centre or shopping centre at night, or see if your local town or city has a 'lights switch on' event, to help get into the festive spirit.
ATTEND A CHRISTMAS PLAY OR NATIVITY
Pantomimes can be quite expensive, but Becky from Family Budgeting suggests checking for events in your local community for a Christmas treat. Local events are often much cheaper and support your local community too!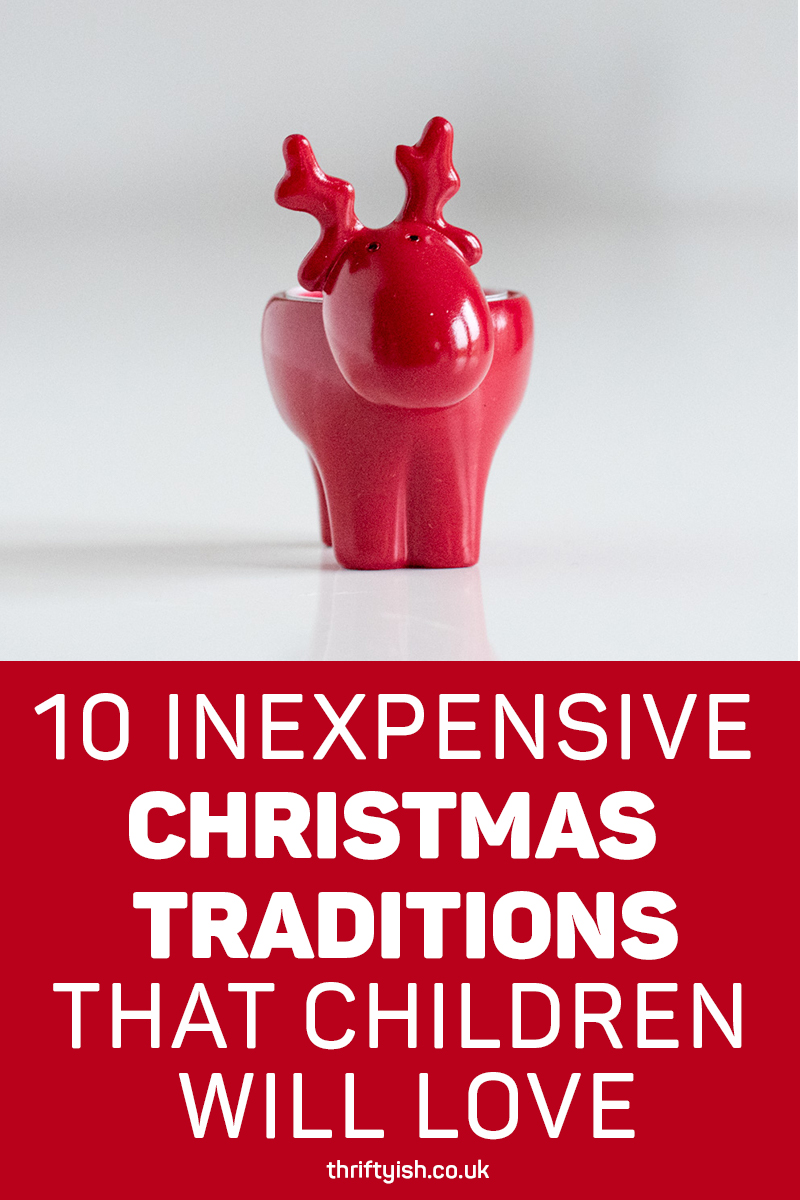 Do you have an inexpensive tradition that your children love? I would love to hear about it in the comments below!