This week I am sharing 5 thriftyish things I've done to save money. Here are some ideas to show that small changes really do make a big difference!
When I sit down to write this post, my mind goes blank and I can't think of anything to write. By the time it is finished, I always have a list of things I just don't have room to mention!
We have had a run of bad luck since the summer with lots of expensive things needing replacing (including the car and washing machine), unexpected bills, and an expensive but much-loved addition to our family (our puppy Loki) Despite good budgeting, our outgoings have increased by over £150 a month. It doesn't sound like a lot, but for a one income family, and 6 mouths to feed, it makes a big difference.
But as I write this, its the anniversary of my father's death last year. I wrote a little about it here. Comparing where I was then, to where I am now, I am so unbelievably thankful that we are here today. Its still hurts, although time does make it easier, grief isn't a linear thing, just when you think you have it under control, it veers off in another direction. My heart goes out to anyone who loses a relative, especially this close to Christmas. It put things into perspective and makes today's worries seem a little less important. It makes me realise just how much I have to be grateful for and makes me hold my little family a little closer.
A THRIFTYISH WEEK
Here are some of the thrifty and frugal things we have done this week.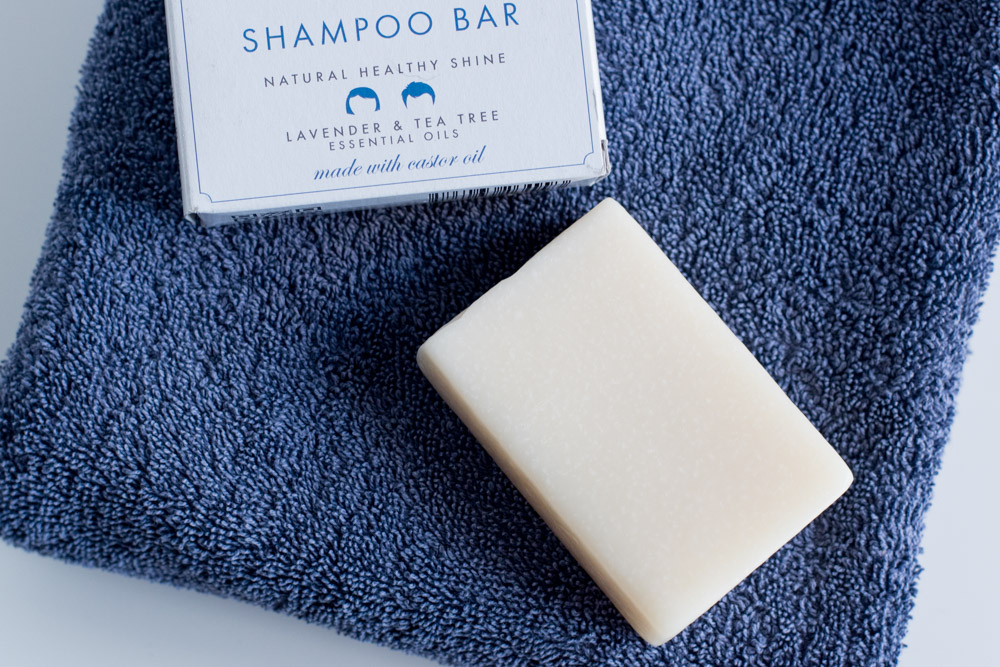 A NEW SHAMPOO BAR
In February this year, we made the switch to shampoo bars instead of traditional liquid shampoo. Our aim was to reduce our reduce our plastic usage, as part of our mission to live a more sustainable life. We decided to start with Lush shampoo bars, as they contain SLS for an easier transition, but it wasn't the most thrifty of transitions! The price of a lush shampoo bar is now £7.50, When we purchased in February I am sure they were much cheaper! We bought 6 shampoo bars back in February, so they have lasted about 9 months, but not as long as I had hoped for the price.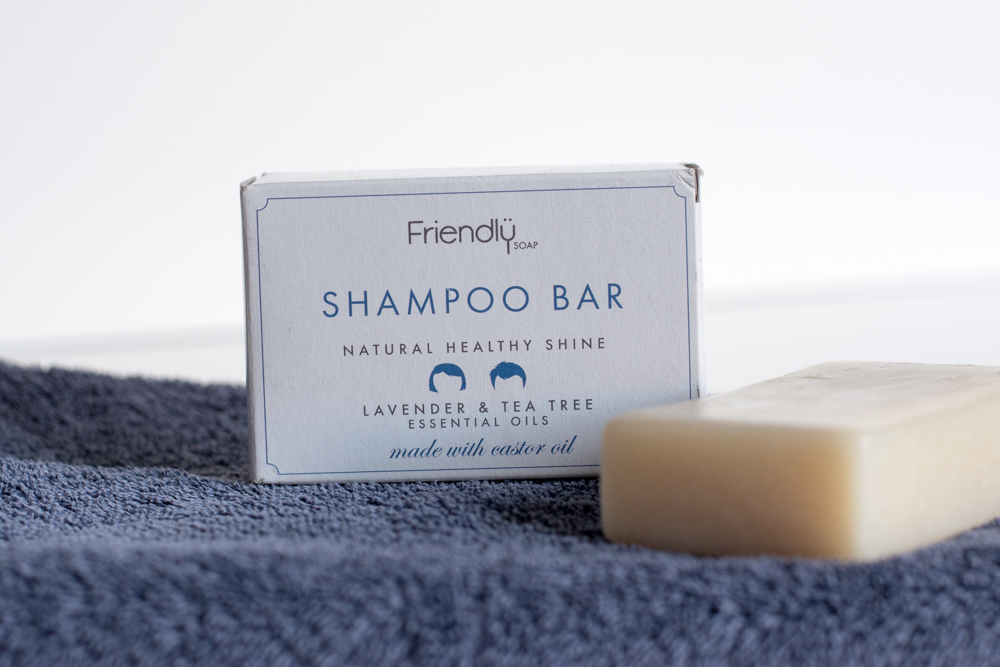 This week I have purchased a 'friendly soap' shampoo bar from Amazon, for just under £4.50. The added benefit to the friendly soap bar is that its SLS free, which means fewer chemicals for our household, and because SLS is a by-product of palm oil, its a much more sustainable option all around. If you have seen the Iceland Christmas advert with Rang-Tan – it highlights the dangers of rainforest destruction caused by palm oil production. If you check the ingredients palm-oil and its by-products are in so many household goods now, from biscuits, bread and ice cream to beauty products and household cleaners!
I have so much to say about this, I feel I need to stop here and write a dedicated post! I did an immense amount of research when I wrote this post. My plan is to experiment in the next few weeks/months and make our own shampoo bars. Until then, I think this is a good sustainable swap. I think our friendly soap bar will last longer than its lush counterpart, as its solid (the lush alternative is sort of small strands pressed together) and doesn't lather up so easily (a bi-product of the SLS) although you can still get a good lather.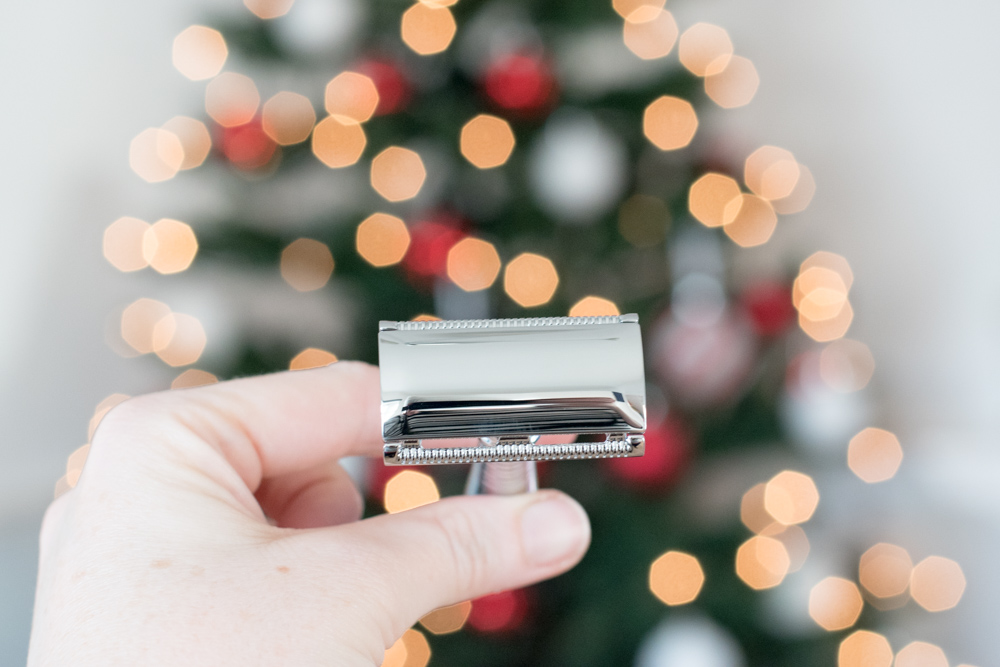 AN ECO-FRIENDLY WAY TO SHAVE (AND SAVE MONEY)
The children have bought me the most amazing Christmas present (which I may have ordered myself), a beautiful safety razor. I have wanted one for months! I decided to buy this one, partly down to its excellent price point and good reviews.  I've managed to snap a quick photo, but I don't think I can get away with using it until after Christmas. The initial outlay for the razor is expensive compared to disposable razors, but replacement blades work out about 9p each, which is a massive saving! A rather pretty win for my pocket and the environment!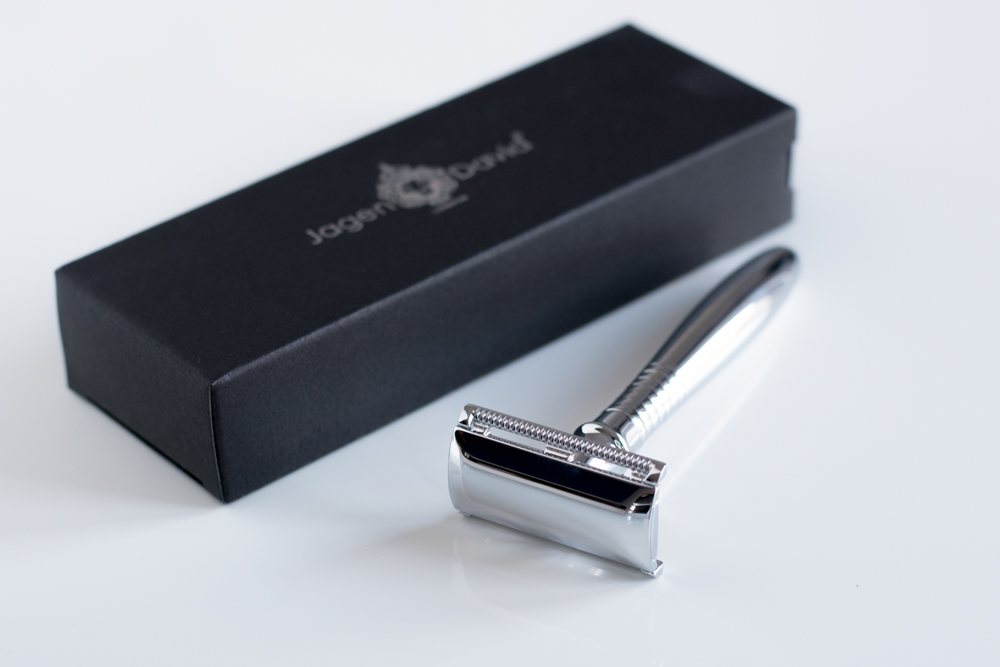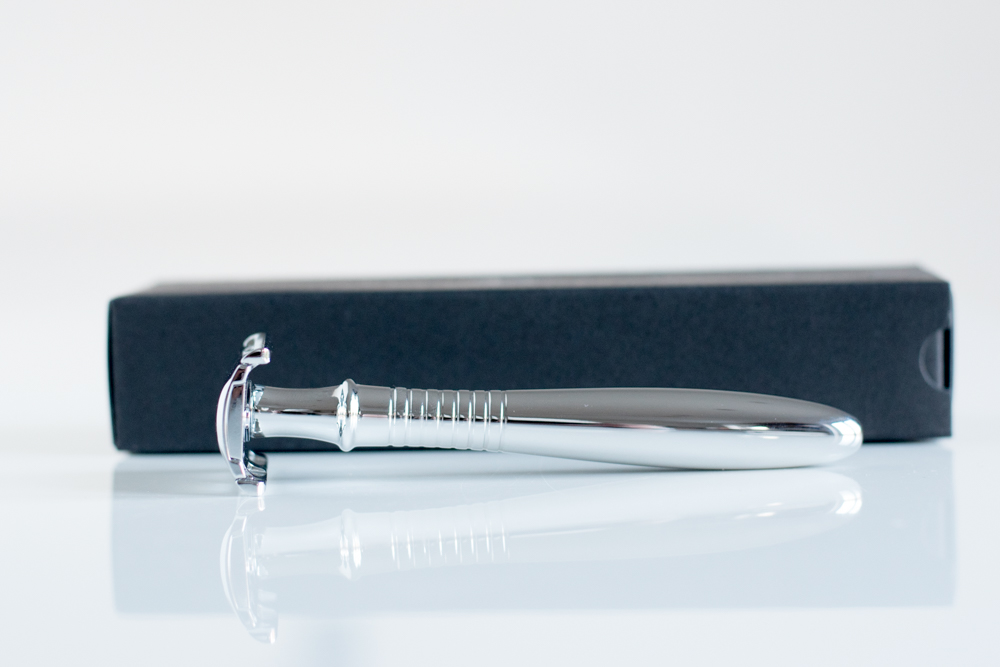 WINTER RUNNING CLOTHING
Last week I mentioned I had been out running. Exercise is so important to my health, (especially mental health) and I want to see if I can run through the winter this year. This is easier said than done, because who wouldn't rather sit snuggled on the sofa with a hot chocolate? Especially when the alternative is to go outside in the dark and freezing cold to run. Mentally getting out of the door is hard work, the struggle is real! I decided to invest some winter running gear to help inspire me to get outside, and to keep me warm once I am out. We spent £38 in total and purchased leggings, a long sleeved top & coat, gloves and ear warmers from Decathlons 'run warm' range.
Why is this on my thriftyish list? Because I've held off from buying an expensive gym membership or weekly classes. Mental health and self-care is so important, it's definitely a justified cost!
SLOW COOKER MEALS
This time of year just manic, especially with four young children – I agree, we really are mad for having four children in five years! I have been looking for ways to simplify our lives a little bit, especially at the craziest times of the day, mornings and evenings. This week we have made a gorgeous chilli & slow cooked pork in orange and balsamic vinegar glaze. It has been amazing to come into a meal that's almost ready and only needs a few finishing touches. A slow cooker uses about the same energy as a light bulb, so we will have saved money on the cost of running our oven or gas hob too.
A CHRISTMAS DECLUTTER
Last weekend we spent a lovely festive day bringing box after box down from the attic and sorting through our Christmas decorations. We have been extremely lucky with Christmas decorations, and most of ours have been kindly passed onto us from various friends, family and colleagues. After a really good sort through, we have found a few that we no longer need. We will offer them back to family and friends who gave them first, before selling the ones that remain.
We also have had a sort through the children's toys and clothes to make way for Christmas presents. I have a few boxes to sort through, list and sell this week. It will hopefully earn us a little extra money to put towards a few new decorations or Christmas treats.
AND THE NOT-SO-THRIFTY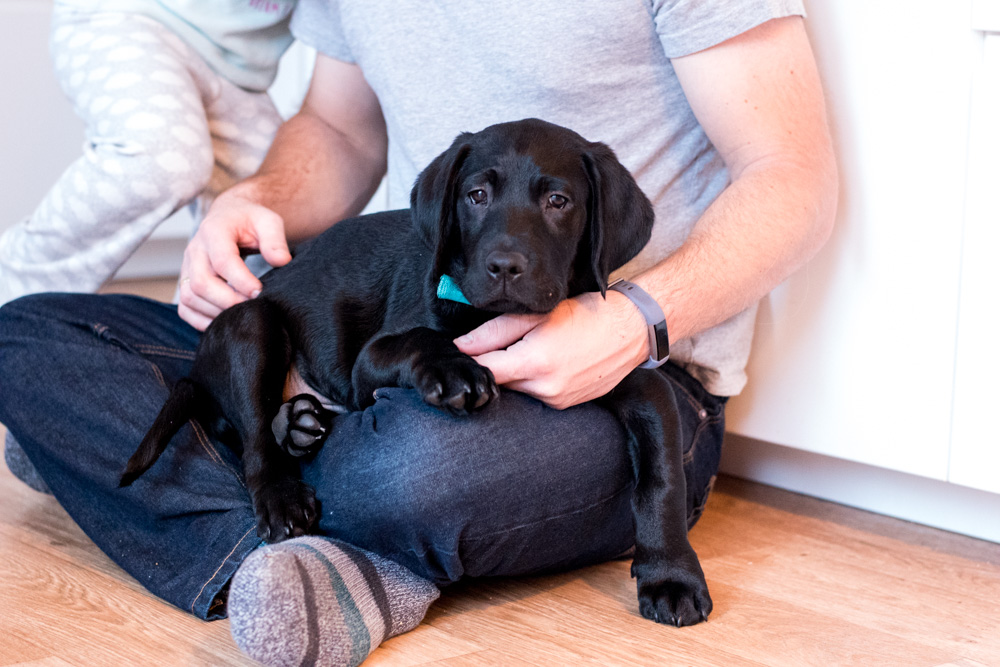 MR LOKI
Our little labrador Loki is setting in really well, although he's teething and going through a chewy phase recently. He has chewed the plug off a Christmas decoration, my favourite gloves, my Parkrun wristband and countless socks.
He also has been to the vets twice this week, once for a checkup, and once for some cream for a sore patch under his leg. We are £50 lighter, but its worth it to know it will help and he will be more comfortable. Pets, especially puppies aren't cheap!
What thriftyish things have you done this week to save money this week?
I'm linking up with this Cass, Emma and Becky in this week's 'Five Frugal things I've done this week' linky.