It's that time of year again when parents are buying uniform ready for September. This is our 5th year of buying and labelling uniform, and for the first time we have four sets of uniform to label, as Amy starts reception and our little Ava is to spend two days a week in the two-year old class that is attached to our school.
I always have good intentions of having all the uniform sorted, labelled and ironed all ready for the first day back, but in reality, I am usually the one frantically labelling and ironing the night before they are due to return. But not this year!
Stamptastic
Stamptastic produce name stamps and stamp pads that let you stamp the child's name into clothing. As well as labelling clothing, it can also be stamped onto wood, metal and some plastics too.
We decided upon a 'Team Tasker' stamp, mostly because it makes it easier to pass the girls clothes down, without too much confusion. Although with at least 13 years left in education for Ava it might be worth buying each child their own stamp.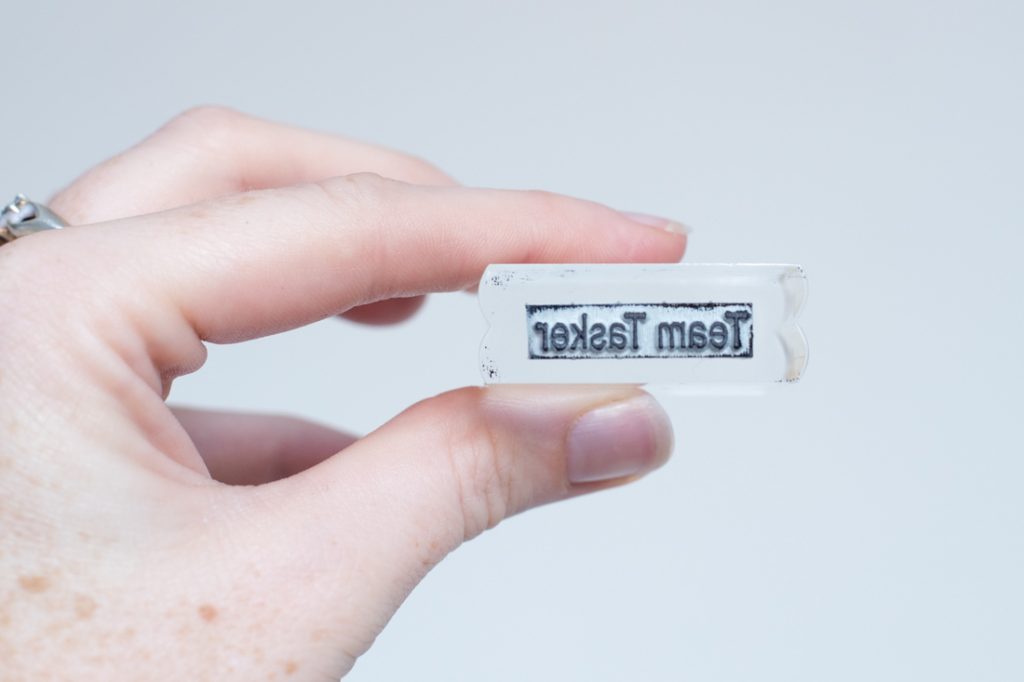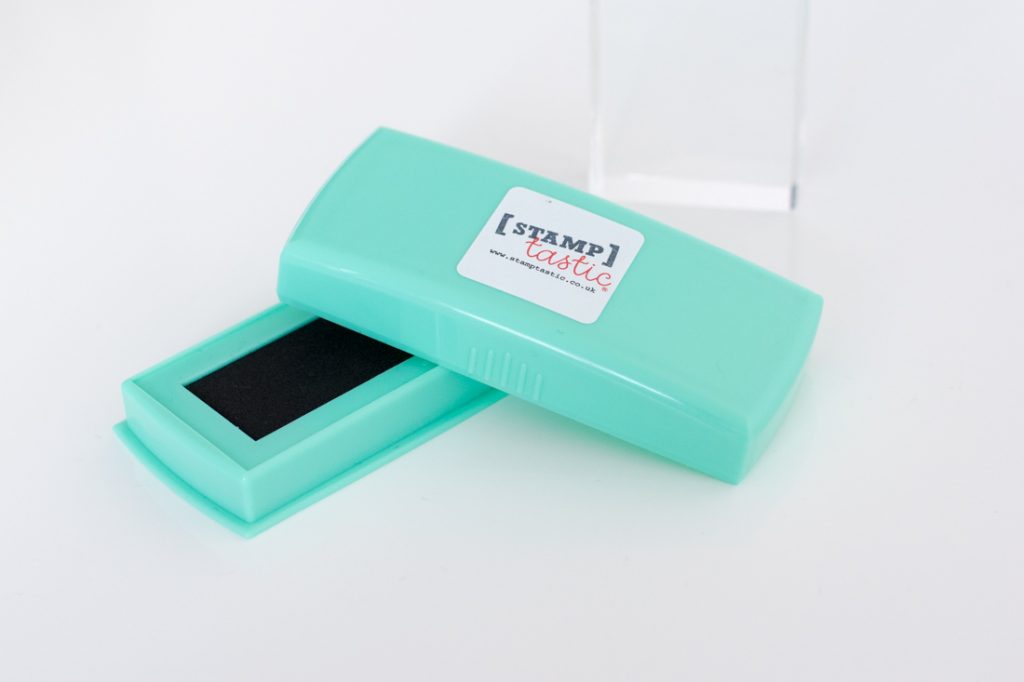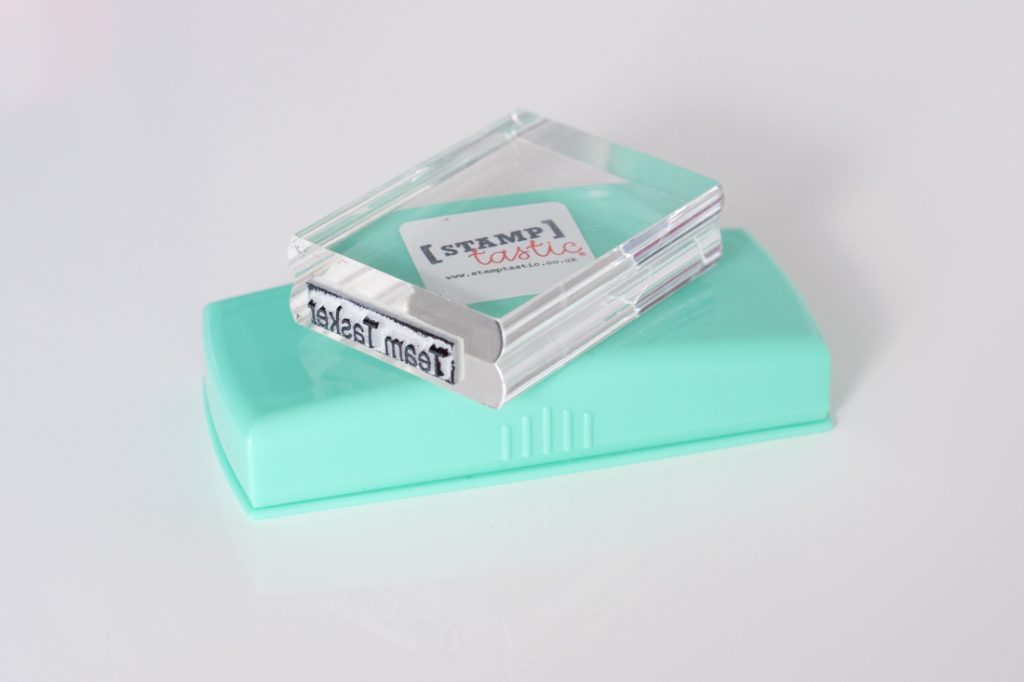 Stamping is super easy
Stamping is really easy, and the clear plastic stamp makes it really easy to position the stamp in the correct place. The stamp itself is really clear to read, and the perfect size to fit most labels. Even if you move while stamping and smudge (courtesy of a toddler hug, thanks to Ava) the stamp is still quite clear and readable.
The ink pad lasts 2 years if stored in the plastic bag which is provided and lasts 2000 impressions. The name stamp lasts at least 50 washes for most fabrics, though Stamptastic say some fabrics such as wool may need to be restamped after 20 washes.
The only item we have found so far is it doesn't stamp well onto the children's plastic water bottles. It lasts for about two weeks before it fades, which is exactly the same as a permanent marker. I think that's to be expected due to the material, and that they are handled throughout the day and washed daily.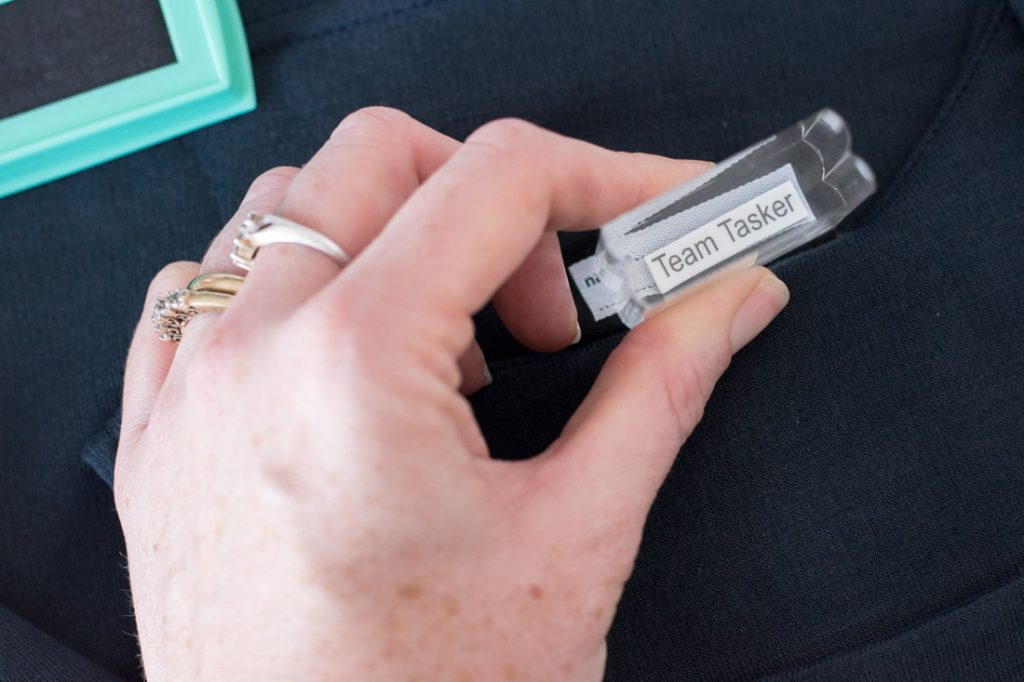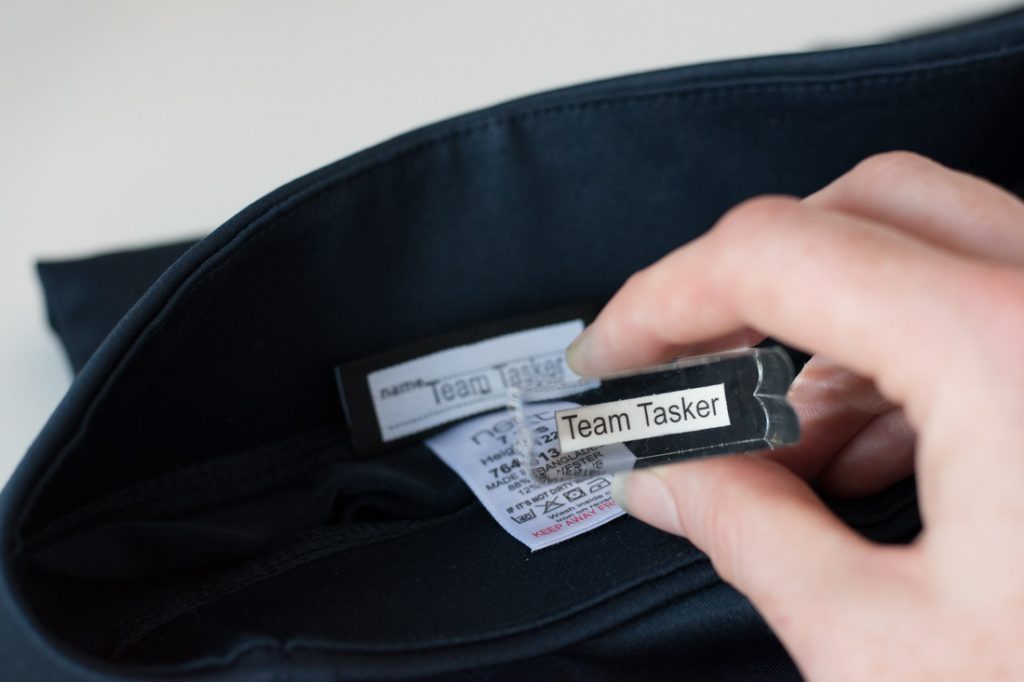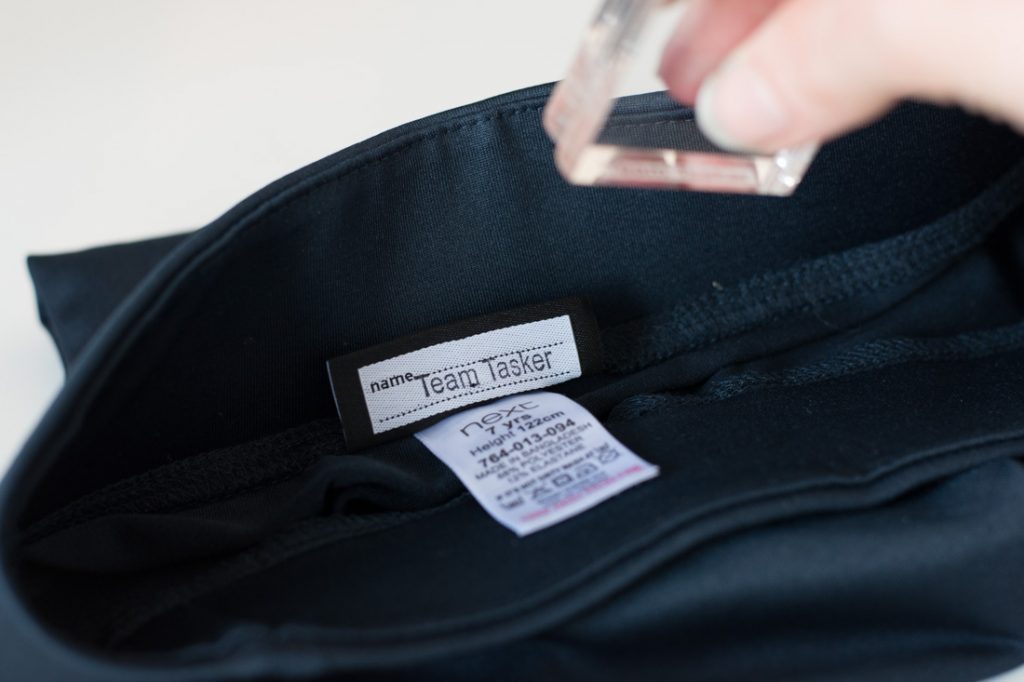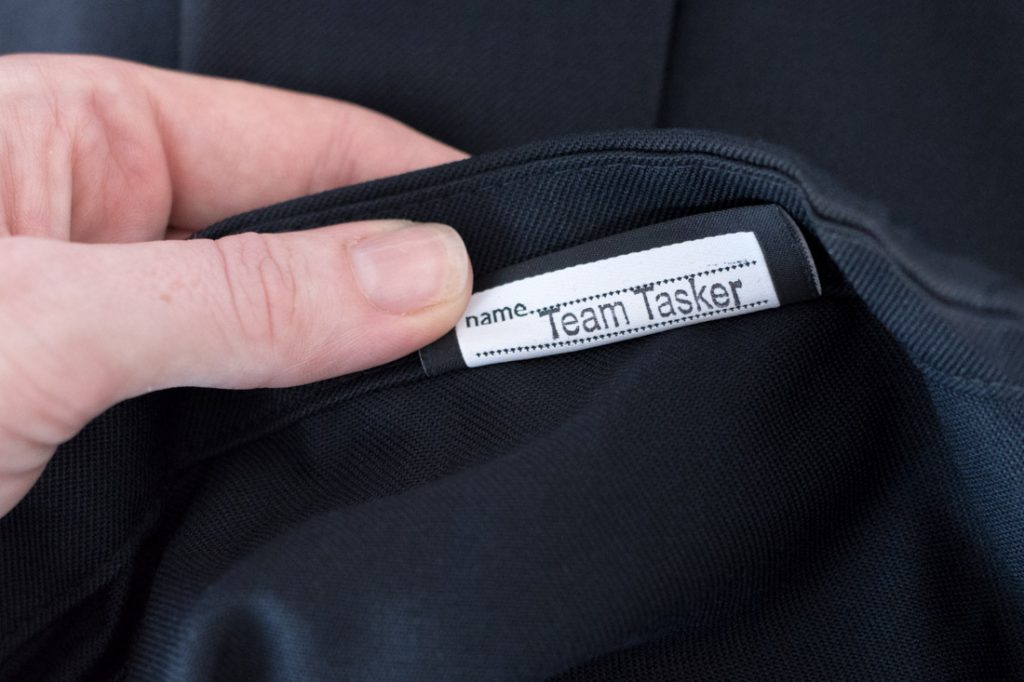 Hurrah for Stamptastic!
I'm a bit of a perfectionist and love neat and tidy organisation (which with four children is an ongoing battle!). It has taken me about 20 minutes to neatly label all 4 sets of school uniform and I have to say I enjoyed it! I'm not sure I will enjoy it as much next year if the novelty has worn off by then, but it's certainly a lot quicker and easier than ironing, sticking, gluing, sewing and even writing their names on.
If you have followed this blog for the last year or so, you will know we have been trying to declutter and simplify our lives by living with less. As a result, there aren't many brands I agree to work with or products that I want to shout from the rooftops about, but Stamptastic and their stamps are one of them. I love how much time and energy they have saved me, and how neat the stamps look.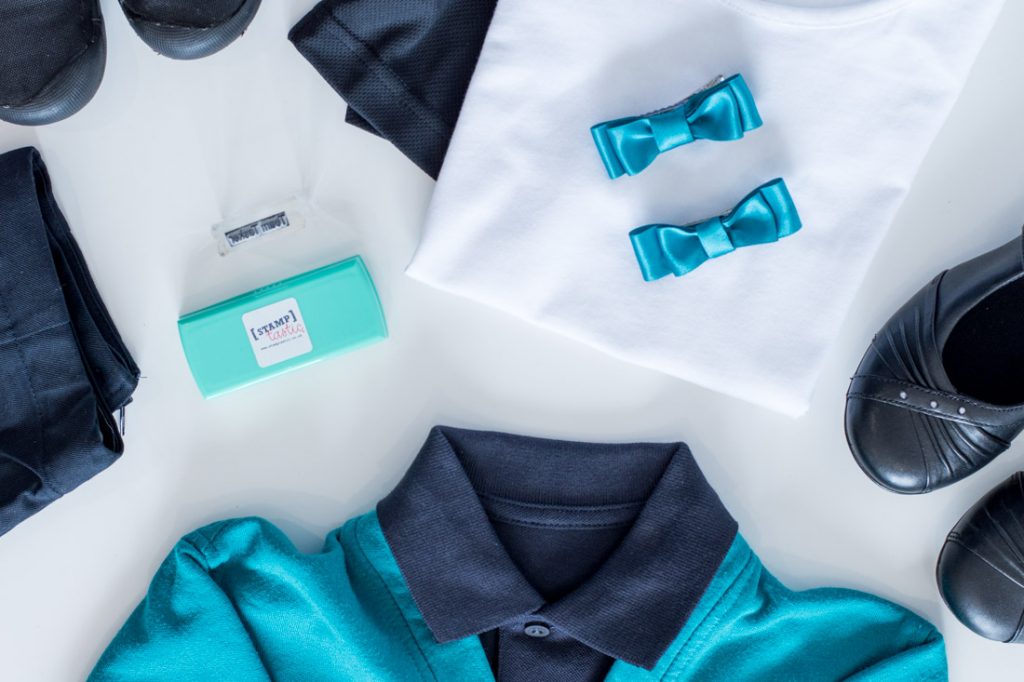 Stamptastic Stamps have an RRP of £10.00 and Stamptastic Ink Pads have an RRP of £12.00
EDITED AUGUST 2019 TO ADD:
We still use our stamptastic stamps. This will be our third year of use, we have kept the inkpad in its protective sleeve to prolong its life and it still has plenty of ink left this year!
Disclosure: We were sent the above products to review, however all opinions are my own.