This week I am sharing 5 thriftyish things I've done to save money. Here are some ideas to show that small changes really do make a big difference!
This week our car battery died. We tried charging but it lost its charge quickly, which in turn set the car alarm off – which I couldn't turn off. Me & my neighbours have spent two mornings this week listening to the car alarm sound continuously… I'm not sure I am making their Christmas card lists this year!
Replacing the battery was easier in theory than in practice too. Firstly, we had to lug a battery back from the shop, and it was seriously heavy! Then the battery we removed was a really strange shape due to the car being an American import – which meant we were effectively trying to fit a standard rectangular battery, into a diamond-shaped space!
Then on the first drive out with the new battery, a stone hit and put a huge crack in the front of our windscreen. After a particularly rubbish day, it was a choice between laughing or crying –  so to even things out I did a bit of both!
I'm looking for the positives. Trouble comes in threes they say, and we are at about thirty so we must be due to have some good luck soon, right?
A THRIFTYISH WEEK
Here are some of the thrifty and frugal things we have done this week.
A REVIEW OF OUR OUTGOINGS
We have a pretty good budgeting system set up because we like to know that we can take our eyes off the bank and not panic too much. We have money 'pots' set up with separate online saving accounts, and at the beginning of each month, money we have budgeted swiftly flys into its allotted savings account.
With all the extra expenses we have had over the last five months, I thought it would be good to re-evaluate our outgoings to see if we could make any extra savings. I was equally relieved and disappointed that I didn't find much to cut back on!
Our only 'luxury' expense (except maybe the car)  is our national trust membership at £10 per month.
We checked our water bill and rang our provider to check if we could save any money. We currently pay £45 a month on water rates, and if we were to switch to a meter, we would pay around £42 a month. Our water company recommended that we stay on water rates and that's probably for the best. At the moment we use as much water as an average household of four, and there are six of us. I foresee our water usage will increase as the children grow and decided on more frequent showers. My eldest, James, is a firm believer that he should only visit the shower once a month. Unluckily for him, I have other ideas! If you pay water at a standard rate, it might be worth seeing if a water meter is more cost-effective.
One saving we did make was on our TV licence. We don't watch live TV or anything on BBC Iplayer. We have had our licence just over a year, and so far the reason we purchased, and pretty much the only thing we have watched is Children In Need. I'm not convinced that its worth over £150 to watch, and I'd rather miss the programme and make a larger donation. We have cancelled the licence, saving £12.12 a month, and we should also get a £60 refund back into our account too – perfect!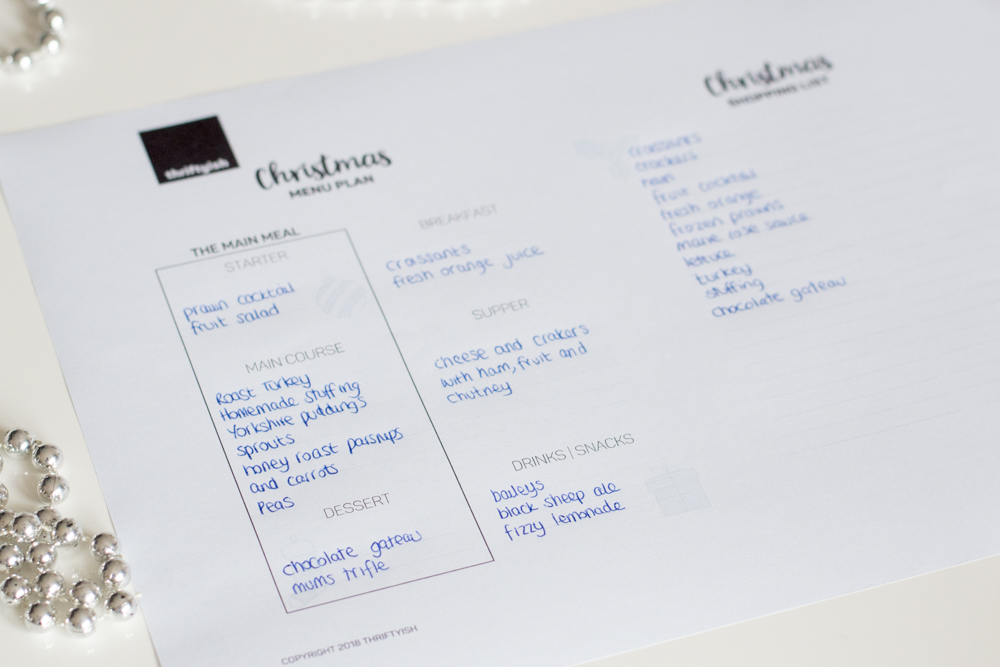 A CHRISTMAS MEAL PLAN
Every year I write a special meal plan for Christmas Day, and the other special days around Christmas. Planning our meals out like this means we save money by only buying what we need, rather than anything that falls into the trolley. It doesn't always work, things still fall into the trolley, but we buy a lot less than what we would if we just wandered around putting things in at leisure. It also means we waste less food too, which is another added bonus!
I have started to put together some ideas for this Christmas (can you spot the spelling mistake, I was rushing!) We will sit down together with the children and get their input and ideas too!
A few years ago I started a small business designing logos & business branding. I also put together word-collages and baby detail prints that were trending at the time. I absolutely love design, web design and photography and it all comes together in this space – which is incredible. I am working on a post to share my meal planning printable, along with a shopping list printable and these Christmas menu planners.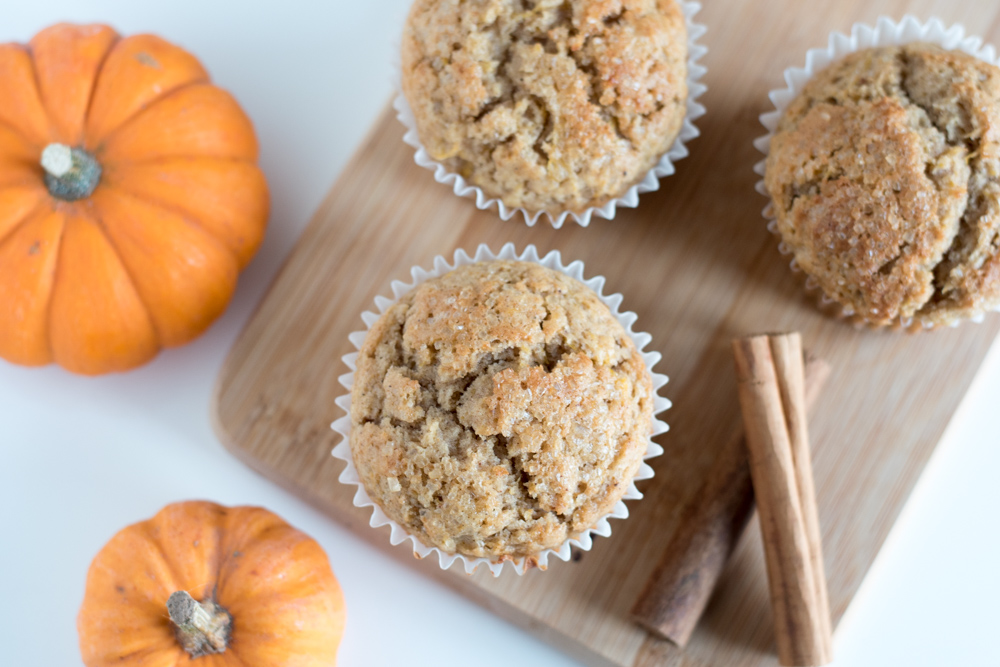 MORE PUMPKIN MUFFINS
We still have about 4kg of pumpkin puree in our freezer, we are slowing working our way through it! We bought some more cinnamon and made these absolutely gorgeous pumpkin & cinnamon muffins, with our favourite muffin recipe. These were absolutely delicious, all the children loved them, and surprisingly prefered them to the blueberry muffins we made a while ago.
STRETCHING THE FOOD SHOP
We always meal plan, and we try to loosely follow the plan and eat all the meals planned for that week. Some weeks, especially with young children plans go out of the window and we end up eating cereal or the children's favourite meal. Their favourite meal (and my least favourite meal) is plain pasta with cheese and salad cream. I have no idea why we go to the trouble of cooking something special when they actually prefer plain pasta!
When things don't go to plan, we end up with a rather odd combination in the freezer. Burgers, with fish fingers and chips anyone?
We have been freezer diving all week, and you really do have to dive to get past the pumpkin puree! This week we have avoided a big shop for an extra five days, which just shows how much extra food we had in the house!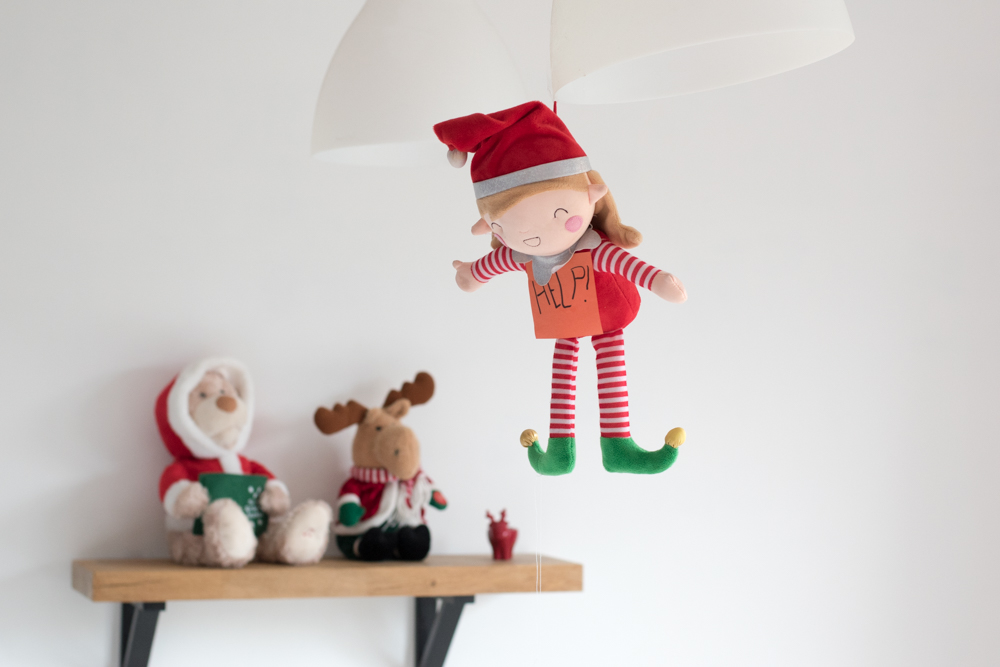 A CHEEKY ELF
A few weeks ago I wrote about inexpensive Christmas traditions for families One tradition we missed off that list was elf-on-the-shelf! I've got to admit, I am not a huge fan of the extra work, but the kids absolutely love it. Their delight and excitement is palpable and that makes it worthwhile.
Elf-on-the-shelf is becoming more commercialised each year, and I've even spotted elf sledges, beds and outfits in the shops. Our elf is a bit more minimalist than that, it's just her and a little bit of creativity.
This year, James who is 9 years old discovered the truth about Father Christmas. We lost all kinds of magic that day including the Tooth Fairy, the Easter Bunny, Father Christmas and the elf. He is having an amazing time thinking of elaborate things for the elf to do and he is absolutely loving being involved. We are enjoying his help too!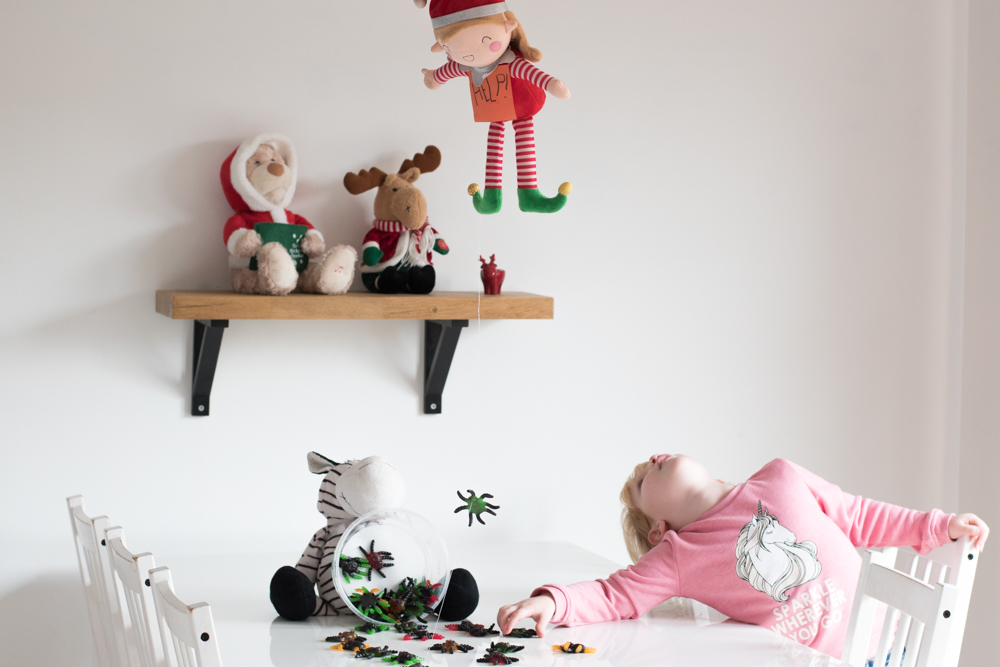 This morning we had to save 'Freyagurgle' from the spiders!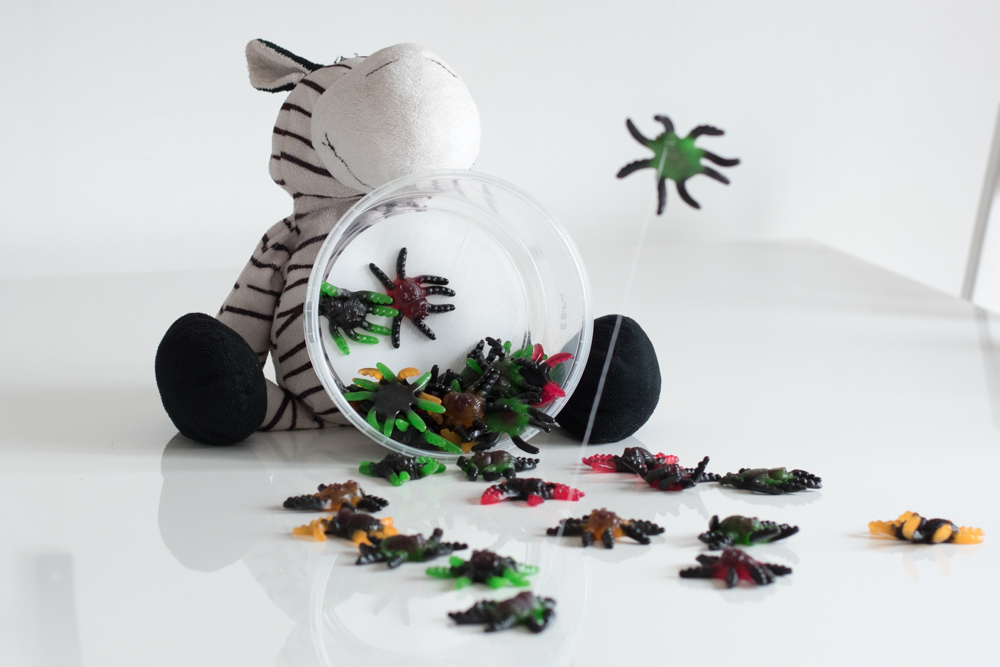 AND THE NOT-SO-THRIFTY
RUNNING A CAR
We are in a very lucky position to not actually need a vehicle. We live about a five-minute walk away from our local retail park with Aldi, B&M and Argos. Our school is about a 10-minute walk (20 minutes with a tired pre-schooler) and Mr T works at a college, which again is a 10-minute walk away.
We have debated selling the car lots of times before, and its come up again recently. This was before the battery and windscreen fiasco, maybe it heard and has taken offence! It's a huge expense in our small budget. It's our freedom to explore and take the children places experience different things – and that is so important to us as a family. So the expensive car will probably stay at the moment. Besides, I daren't mention anything else in earshot if its taking offence – this month has been far too expensive already!
What thriftyish things have you done this week to save money this week?
I'm linking up with this Cass, Emma and Becky in this week's 'Five Frugal things I've done this week' linky.